ACCESS: Verification, Test, and Diagnosis of Advanced Scan Infrastructures
seit 08.2014, DFG-Project: WU 245/17-1, WU 245/17-2
Projektbeschreibung
Eine detaillierte Projektbeschreibung finden Sie auf unserer englischen Seite.
Workshopbeiträge
2016

Autonomous Testing for 3D-ICs with IEEE Std. 1687. Jin-Cun Ye; Michael A. Kochte; Kuen-Jong Lee and Hans-Joachim Wunderlich. In First International Test Standards Application Workshop (TESTA), co-located with IEEE European Test Symposium, Amsterdam, The Netherlands, 2016.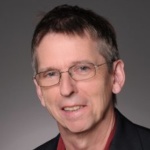 Prof. Dr. rer. nat. habil.
Hans-Joachim Wunderlich (i.R.)
Leitung der Forschungsgruppe Rechnerarchitektur