Our institute always searches for motivated students who want to do a bachelor or master thesis. Please click for further information.
The department Hardware Oriented Computer Science is looking for PhD canditates. The department participates in projects of the Graduate School "Intelligent Methods for Test and Reliability". Please pay attention to our Open Positions in GS-IMTR.
The department of Computational Imaging Systems is hiring new staff members. Please visit our German site for detailed information.
The department Embedded Systems has no open positions to offer.
At the Research Group of Computer Architecture we are looking for motivated master students who want to do a master theses in our projects FAST, ACCROSS and ACCESS. In addition, we are looking for a student research assistant in the FAST project.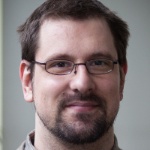 Timo Schweizer
Dipl. Ling.
Secretary Computational Imaging Systems