The Computer Architecture Research Group searches for motivated students who want to do a master thesis in the projects FAST, ACCROSS and ACCESS.
Why you should apply?
We are a nice and friendly group of researchers!
It is quite common that a good master thesis will result in a conference or journal paper. If work that resulted from a thesis is accepted in a high-ranked conference, we will try to support you attending this conference.
Since we are also looking for new PhD students, a good master thesis in our group can serve as a starting point for your scientic career :-)
---
A successful candidate is supposed to fulfill the following requirements:
You are a master student of one of the following degree programs:

Informatik,
Infotech,
Computer Science,
Electrical Engineering,
or comparable.
You have a high motivation to work with us in one of the following fields:

Approximate computing methods,
Test and diagnosis methods for digital microelectronics,
Fault-tolerance and reliability,
Machine learning for test und diagnosis,
Run-time test and diagnosis.
You have a good average grade.
You have finished some of the courses, offered by our institute with high grades (≤2.0).
You have already done a seminar.
You have an in-depth knowledge, supported by high grades (≤2.0) and / or other certificates, in the areas listed below:

Computer architechture,
Hardware design,
Programming:

Object-oriented languages,
Scripting languages,
HDL,

Machine Learning,
Algorithms.

You have a good english and / or german knowledge.
---
If you are interested in a master thesis with us, please prepare the following documents for your application electronically in a single PDF file (up to 10 MB):
CV
Letter of motivation
Transcripts of records from Bachelor / Master
and send them to one of the following persons until 30 April 2020:
Lylina, Natalia: natalia.lylina@informatik.uni-stuttgart.de
Najafi Haghi, Paria: zahra.najafi-haghi@informatik.uni-stuttgart.de
Atteya, Ahmed: ahmed.atteya@informatik.uni-stuttgart.de
Important disclaimer:
Exact topics are formulated individually, depending on what we are working on, as well as your interests and qualications.
External topics are not accepted, since we cannot supervise you in areas outside our expertise.
The candidates with an average grade ≥2.3 cannot be considered.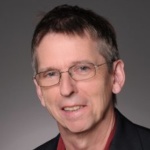 Hans-Joachim Wunderlich (i.R.)
Prof. Dr. rer. nat. habil.
Heading the Research Group Computer Architecture